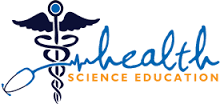 Principles of Health Science
This course is an overview of the therapeutic, diagnostic, health informatics, support services, and biotechnology research and development systems of the healthcare industry. This one-year course focuses on health careers, exploration, leadership responsibilities, and the history of health care. Students will develop a perspective as a health consumer as well as a potential health professional. Medical terminology will be integrated into the course. To pursue a career in the health science industry, students should learn to reason, think critically, make decisions, solve problems, and communicate effectively. Students will recognize that quality health care depends on the ability to work well with others. Upon completion of this course the student will able to focus on a career major path and make informed decisions regarding choices for continuing education and employment in the healthcare industry. The students will have job shadowing opportunities.
Introduction to the anatomical systems of the human body, their physiological functions and interrelationships. It encompasses the study of the structure and function of human body including the following systems: endocrine, cardiovascular, immune, lymphatic, respiratory, digestive (including nutrition), urinary (including fluid and electrolyte balance), and reproductive (including human development and genetics). Medical terminology is encompassed in this course.
Medical Billing and Coding
This course allows students to achieve comprehension of the ethical conduct towards the manipulation, disbursement, and storage of personal health and financial information. The students will learn the principles and guidelines of diagnostic, procedural, and supply coding, reimbursement issues relative to coding, review of claims, billing forms, completion, and coding compliance issues. The basics of insurance plans including private insurance, commercial insurance, Medicare, Medicaid, TRICARE, Worker's Compensation and Disability will be discussed. The students will learn how to work in medical office management software. This includes applications, file storage, maintenance, and system set-up, basic concepts for medical administrative staff and appointment scheduling guidelines, and patient billing routines, entering patient data, posting transactions, and secondary insurance billing.
This course will result in an Insurance and Coding Specialist Certification and a CPR/AED/First Aid certification.
This program is provided to equip students with knowledge, technical skills, and work habits required for an entry-level position in the pharmacy field or related area. Our teaching techniques encourage active student participation and may include group discussions and projects, laboratory work, simulations, demonstrations, field trips, guest speakers, and lectures. A strong emphasis is placed on ethics, accountability, professionalism, and the individual's commitment to pursue lifelong personal and professional development.
Lessons include:
Pharmacy Law & Ethics

Sterile Products

Retail and Institutional Pharmacies

Pharmacology and Body Systems

Chemotherapy

TPN Preparation

Nutritional & Alternative Substances

Pharmacy Billing

Dosage Calculations

Career Development
This course will result in a Pharmacy Technician Certification (CPhT), a Sterile Products "IV" Certification and a CPR/AED/First Aid certification. The students will also be registered with the Texas State Board of Pharmacy. Once registered they will be considered "technicians in training" and will receive a certificate. Upon certification, these students will be able to secure a position as a Pharmacy Technician in a community, hospital or compounding pharmacy.
Sports Medicine
*Instructor Approval*
This course provides the opportunity for the study and application of the components of sports medicine including organization and administration, prevention, recognition, evaluation, immediate care of injuries, rehabilitation and management skills, taping, and wrapping, first aid/CPR/AED, emergency procedures, nutrition, sports psychology, anatomy and physiology, therapeutic modalities and exercise.